Instagram has once again changed its algorithm. This time the algorithm changes affect how we use hashtags. In the past, you would create a set of hashtags that you would consistently use. An example of this would be branded hashtags such as #aloyoga project.
Now Instagram is penalizing users that continually use the same hashtag. This means the end of branded hashtags. You may be wondering, what does this mean for your personal account?
It means that you're going to need a large number of hashtags to rotate. Why? Because if you keep using similar # Instagram will penalize your account.
Instagram is a visual social media platform. It is a perfect medium for photographers to grow their audience, make sales and get their work recognized. So don't let the updates deter you!
A great way to achieve more traffic to your account is by nailing the right Hashtags. So here are our best photography hashtags to use on Instagram in 2019. Just make sure you rotate those hashtags on your Instagram posts!
If you want to increase your chances of moving into the explore feed and top nine hashtag posts check out our guide on How I use Hashtags to go viral and how you can too! so you're all clued up on the strategy to make this work!
Generic Photography Hashtags
Here are some of the most popular photography hashtags on Instagram. Because they are the most popular that also means they are the most competitive.
Since you are allowed to use 30 hashtags I would suggest using 5 of these if your account is small.
Use them sparingly to increase your reach, with more specific hashtags that are relevant to the photo!
#JustGoShoot #InstaGood #InstaPhoto #PicOfTheDay #PhotoOfTheDay #Photogram #Capture #Photography #iPhoneography #Camera #Composition #Photoshop #Instadaily #Igers #Cityscape #HDR #HDRspotters #Instafocus #IGworldclub #Visuals #Aesthetics #ThroughTheLens #Snapshot #Exposure #Moment
Technical Photography Hashtags
Technical photography hashtags relate to how your work has been captured. Use hashtags from the list below that are relevant to your niche.
#Aperature #LongExposure #ManualFocus #Macro #RuleOfThirds #Vignette #50mm #LightPhotography #VSCO #VSCOcam #Snapseed #LeadingLines #Symmetry #Viewpoint #Panorama #DepthOfField #GoldenRatio #Monogram #Monochrome #DodgeAndBurn #ThroughTheLens #Bokeh #MoodyGrams #FatalFrames #ReflectionGram #Lightroom
Portrait Photography Hashtags
If portrait photography is your specialty, try these photography hashtags.
#PortraitPerfection #Portrait_Society #IGPortrait #Portraiture #PortraitOfTheDay #WithHumans #SelfPortrait #Portrait_Mood #InstaPortrait #PostMorePortraits #Portrait_Shots #PursuitOfPortrait #PortraitPage #PortraitSociety #RSA_Portraits #DiscoverPortrait #TangledInFilm
Landscape Photography Hashtags
For the lovers of the great outdoors! Instagram is such a great place for scenic photography. Get the reach your pics deserve with these hot hashtags.
#LandscapeLovers #BeautifulLandscape #Viewpoint #NakedPlanet #LandscapeHunter #Sky_Captures #ScenicView #Cloudscape #SkyScape #Mountains #LandscapeShot #Landscape_Specialist #Splendid_Earth #Outdoors #Earthpix #DiscoverLandscape #AwesomeGlobe #IGRefined #Earthescope
Street Photography Hashtags
If you're a street photographer, use these hashtags to find the people most likely to engage with you.
Don't forget to add your Geotag too for additional reach!
#StreetShot #IG_Street #StreetShooter #StreetLife #StreetGrammer #UrbanPhotography #StreetVision #UrbanAisle #StreetTogether #StreetLeaks #ASPFeatures #In_Public_Sp #LensOnStreets #CaptureStreets #FromStreetsWithLove #Street_Photo_Club #UrbanShot #StreetView #LensCultureStreets #StoryOfThe Street
Travel Photography Hashtags
Travel bloggers are growing fast on Instagram. In order to stand out from the crowd use these travel photography hashtags on your posts.
#TravelTheWorld #ShareTravelPics #WorldExplorer #TravelBug #Travelholic #Globetrotter #AroundTheWorld #TravelAddicts #GetLost #TravelScenes #InstaPassport #PostcardsFromTheWorld #PassportReady #TravelStroke #LonelyPlanet #TLPicks #PostcardPlaces #LiveIntrepid #LifeWellTraveled #LetsGoEverywhere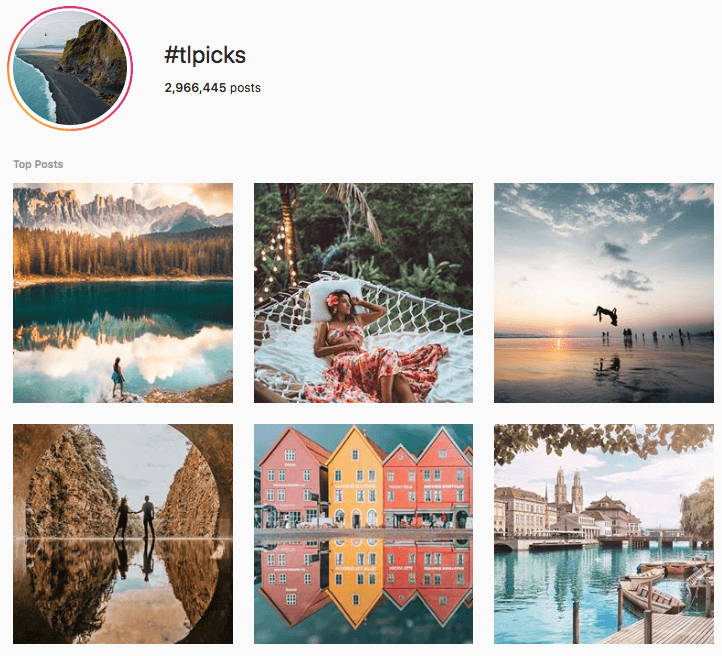 Black & White Photography Hashtags
If you only shoot in monochrome, use these black and white photography hashtags to share your work.
#BnW #Monochrome #BnW_Captures #BnW_Mood #BWLovers #BnW_OfTheWorld #Monochromatic #Irox_BW #IgersBnW #Insta_Pick_BW #World_BnW #NoirStreetLife #BW_Life #MonoArt #Noir #InstaBlackAndWhite #BW_Society #Greyscale #BnW_Perfection #BnWPhotos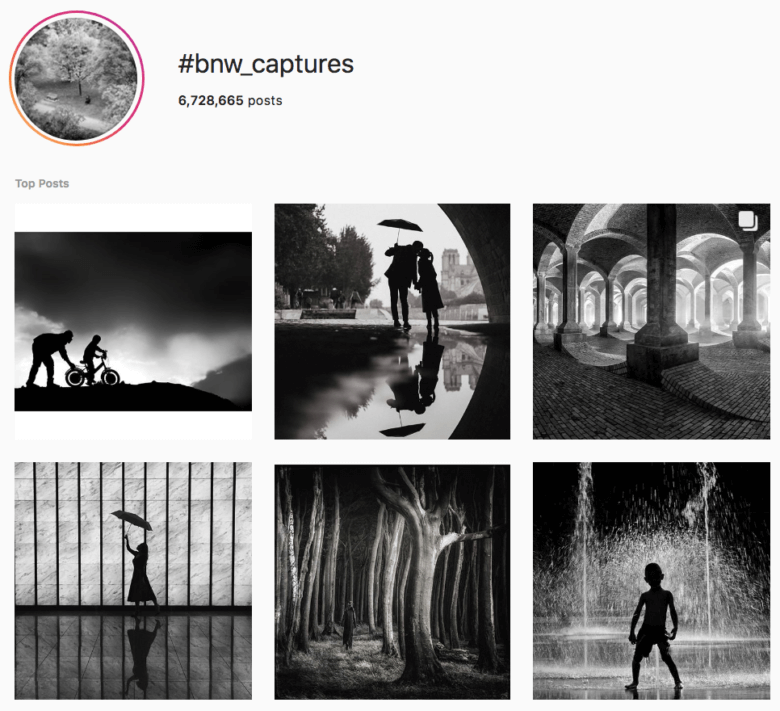 Community Hubs For Photographers
Community Hub hashtags are designed to help you connect, share and grow across Instagram.
Finding a community account on Instagram that suits your photography style has never been easier now that we have done the work for you.
When interacting with a new community hub make sure you: Follow the page, Include the relevant photography hashtags and reap the rewards!
This is a great way to connect with other photographers.

Plus, if you do manage to secure a feature on the community account, you'll gain exposure to tens of thousands of users who follow the account!
#visualsoflife – @visualsoflife
#CreateCommune – @createcommune
#AGameofTones – @agameoftones
#artofvisuals #aov – @artofvisuals
#thecreatorclass – @thecreatorclass
#peoplescreatives – @thepeoplescreative
#streetsdreamsmag – @streetsdreamsmag
#worldtravelbook – @worldtravelbook
#passionpassport – @passionpassport
#ftwotw – @waitingontheworld
#of2humans – @of2humans
#discoverearth – @discoverearth#pursuitofportraits – @pursuitofportraits
#exploretocreate – @visuals.collective
#portraitmood – @portraitmood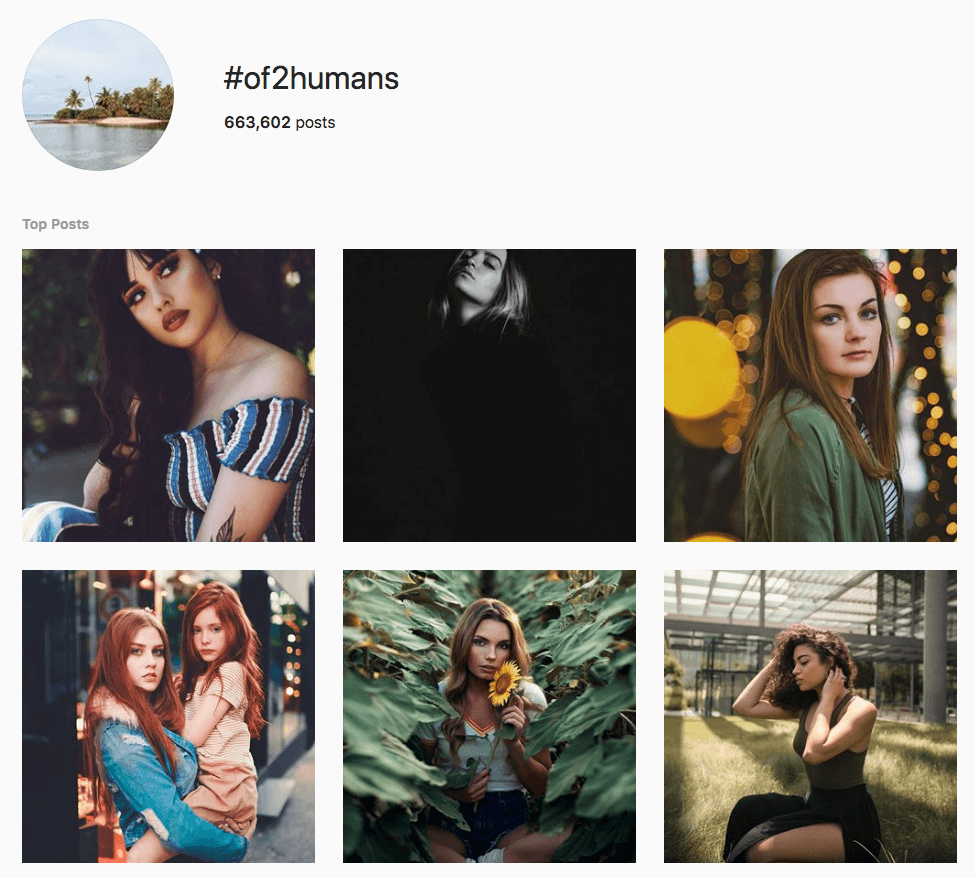 Get the complete guide of Photography Hashtags
For more Instagram hashtags you can get our 2019 photography hashtag sheet with:
Over 500 Hashtags
Photography Categories
Competitive score and the amount of traffic running through each hashtag
For only $10 here!
⭐️ All-In-One Guide To Photography Instagram Hashtags ⭐️
FAQ
Is Instagram is useful for photographers?
Yes. Photographers create premium content that users want to share. This is the key to going viral.
How do photographers leverage Instagram?
Photographers use Instagram to showcase promote and sell their work.
Since Instagram is the most popular visual social media marketing platform it is perfect for photographers to showcase their work on. In fact on this visual platform it has almost become socially expected for users to post high quality images.
Promoting your photography brand with user-generated content.
Local baby photographers may choose to promote their photography packages through their Instagram account. A few ways these can be done is showcasing their latest work and tagging the families. This allows them to reach more people organically and connect with an audience that is interested in their products.
Since birds of a feather flock together you will find that people who are getting pregnant and having families will also have friends in the same stage of life.
A great example of this is I recently had my second child. A few of my friends were pregnant at the same time in my local area. One of my friends have posted on social media her newborn baby photos and I just loved them. I was able to contact the photographer immediately as she had tagged the business in the photographs.
While we are all not family photographers this does not mean that we can't use Instagram to reach more users and connect with our target audience to make more sales.
Wedding photographers may target their audience geographically but you will find that the top photographers will travel for bookings. By showcasing the latest works through social media they can connect with other brands and services that were provided at the wedding.
For instance the photographer can feature photographs of the beautiful bride in her dress holding her floral bouquet with her perfect hair and makeup. The photographer can tag the makeup artist, the hairdresser, the wedding dress supplier, the venue and the florist.
This extends their reach and gives the other brands at the event the opportunity to repost the content. This means that the photographer will now be featured on the brands own social media channels, therefore promoting the photographers work to their audience.
The great thing about that is their followers are the photographers target market.
Make it easy for customers to contact you.
It's really important to ensure that your Instagram Business account is set up so that it is easy for customers to contact you. By switching to a business account you can enable two call to action buttons on your profile being phone and email.
How do photographers on Instagram make money?
As we discussed earlier a few methods that photographers use to make money on Instagram is by promoting their products and services. A few other methods that photographers can use to monetize their Instagram are:
Creating sponsored content for brands.
Selling prints online.
Selling digital photographs online.
Selling photography packages.
Selling post-production packages. These are Photoshop, Image editing and image resizing.
For more social media tips, check out these guides:
Implementing an SEO strategy into your Instagram account
How to become an Instagram brand Ambassador
The complete course to Instagram Growth
Ready to grow your Instagram followers?
Check out our Instagram growth services.
Rapid & highly targeted Instagram and Pinterest growth.
Want to become a social media influencer? Are you struggling to grow? Are you brand trying to reach new customers? Make more sales? Drive more traffic to your e-commerce site? This is the product for you.
Our Instagram Growth package includes
1k – 3k followers per month
Like 3,100 comments per month
100% safe and secure
Dedicated account manager
View 3,100 stories per month
Send direct messages
Targeted audience
Satisfaction guarantee
Our service comes with a satisfaction guarantee. If you are not happy with your results in 30 days, then we will waive the term and cancel your plan.